Full 1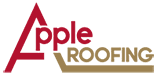 * Integrity To The Core! *
Apple Roofing and Construction
Licensed and Bonded | General Contractor
Custom Homes | New Construction | Remodels
Roofing and General Contractors
Apple Roofing is a family owned and operated, Oregon and Washington licensed and bonded general contractor.
We hold ourselves to a higher standard of service than others in the field. At Apple Roofing, we understand each and every job we perform reflects directly upon all. We never forget that.
Our services include: new roofing, roof repair, siding / windows, remodels, 24 hour emergency repair, preventive maintenance, drywall hanging and tape, pole barns, framing, concrete, finish carpentry, flooring, new window installation and retrofit, doors, sun-porches, decks, PVC single ply roofing, insulation, painting, and a community rewards program and more.
Inquire about a bid today!
We're here for you!
• 24-Hour Emergency Repair
• Preventive Maintenance
• Community Rewards Program
• Locally Owned + Proven Quality
Integrity To The Core
• Licensed, Bonded, and Insured
• General Contractor
• WA: CL# APPLERL824KP
• OR: CCB# 220820
More Than Roofing:
• Residential / Commercial Construction
• Custom Homes
• New Construction
• Business and Living Spaces
• Even Tiny Homes on Wheels!
Our Integrity
Our Core Beliefs
Homeowners
Our Integrity
Here at Apple Roofing, we are more than just your local home improvement contractor. We are your neighbor and friend.Our main goal has always been to provide you with excellent and efficient customer service through careful understanding of what you and your project's needs are.Integrity reflects in each and every project we embark on. Integrity is in our core.
Our Core Beliefs
Homeowners
Roofing
Windows
Siding
Decking
Flooring
Entry Doors
Roofing
Roofing is one of the most important aspects of a well-built home. When installed right, it provides protection for you and your loved ones. Only a certified 
LICENSED & BONDED
 contractor can deliver all of that and more! After all, it takes more than just the shingles on your home to provide peace of mind for your family – it's the way in which we meaningfully deliver as contractors. We are happy to hear from you.
BENEFITS OF A NEW ROOF
Windows
Siding
Decking
Flooring
Entry Doors
CONSTRUCTION AND ROOFING PROJECTS